Portable sanitation solutions can provide a vital service in many different contexts. From outdoor events to emergency relief situations, having a trusted partner is essential. That's why so many are turning to Green Portable Toilet Rental. With years of experience and a commitment to excellence, we are the go-to provider for portable sanitation services that you can count on.
Our Commitment To Providing Clean Portable Toilets For Any Occasion
At Green Portable Toilet Rental, we are committed to providing you with the cleanest and most reliable portable sanitation units for any occasion. We understand the importance of sanitation services, whether it's for a construction site, outdoor event, or large gathering. From providing mobile restrooms to temporary showers, we offer an extensive range of services that meet all your needs. Whether you need a single unit or an entire fleet, we guarantee you'll get exactly what you need in no time at all. With our help, you can rest assured knowing that your portable sanitation needs are taken care of quickly and reliably – and with peace of mind. Rely on us.
We specialize in event toilet rentals, offering everything from traditional porta-potties to luxury restrooms for weddings and other special events. Our team is here to help you select the perfect restroom solution for your needs and budget. We can also provide timely delivery and setup so your guests have access to proper sanitation facilities when they need them most. Our experienced staff is here to answer any of your questions and provide assistance throughout the process so that you have complete peace of mind knowing your guests have access to safe and reliable sanitation solutions.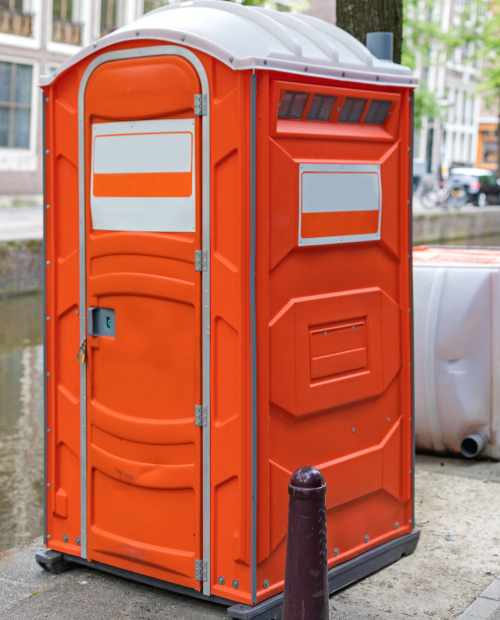 Eco-Friendly Practices To Promote Sustainability And Environmental Responsibility
We are committed to implementing eco-friendly practices to reduce our environmental impact and promote sustainability. We use non-toxic cleaning products and take extra measures to ensure that our portable toilets are disposed of in an environmentally responsible way.
We also make sure that our portable toilets are built with durable materials that can be reused and recycled. This helps us reduce waste, minimize emissions, and keep hazardous materials out of landfills. Additionally, all of our portable units come equipped with a handwashing station and sanitary wipes to promote good hygiene and prevent the spread of germs or bacteria. We offer advice on how best to utilize resources efficiently so that they can sustainably experience their event while still having a positive impact on the environment.
Why Choose Us: Get Connected Today
At Green Portable Toilet Rental, we're proud to be your trusted partner for all your portable sanitation needs. Our goal is to provide you with quality products and services that meet the highest industry standards. We understand that when it comes to portable sanitation, there's no one-size-fits-all solution. That's why we offer a variety of options to ensure that you get exactly what you need. Our knowledgeable staff can help guide you through the process, from selecting the right product to ordering and installation. We strive for total satisfaction on every job, so if there is ever an issue or concern, we'll do our best to resolve it quickly and efficiently. Get connected today and start working with us—we look forward to building a lasting partnership with you!