Green Portable
Toilet Rental
Are you in need of a portable toilet rental for an upcoming event?. Get in touch with Green Portable Toilet Rental! Here, the team offers the best services around and ensures your guests have access to clean, reliable restrooms. Be it special wedding or other corporate event we cover almost all.
Convenient Event Porta Potty Rentals For Any Size Gathering
Green Portable Toilet Rental is the go-to source for event toilet rentals, construction restroom rentals, and portable sanitation services. Our team of professionals is dedicated to providing reliable and affordable porta-potty rentals for any occasion. We offer a selection of units to accommodate any size of the gathering, from small family gatherings to large corporate events. No matter what type of event you are hosting, we have the perfect solution for your restroom needs. Here, our range of portable sanitation systems which include standard models as well as luxury options that feature flushing toilets and running water. We also offer hand-washing facilities and extra amenities such as air conditioning and music systems. Call us today.
Our commitment to customer service ensures that your rental experience is hassle-free and efficient. We provide on-time delivery and pick up, competitive pricing, and quality assurance in every unit we rent. Our experienced staff will work with you to find the best option to suit your needs and budget. Rely on us.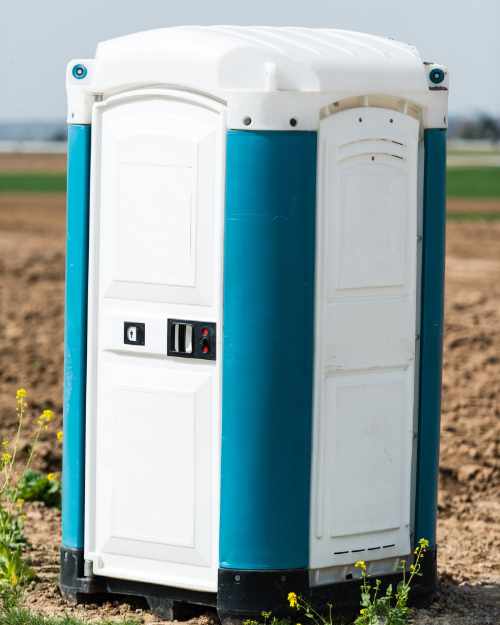 Reliable Construction Site Portable Toilet Rentals For Your Job Site
Green Portable Toilet Rental offers construction sites a variety of options to choose from, ensuring that everyone stays comfortable and safe while working. Our quality porta-potties are available in both standard and luxury models, making them perfect for any kind of job. We understand how important it is for construction sites to have access to the right facilities, which is why we offer quick turnaround times for our rentals. We can provide you with the exact number of toilets you need on-site in no time at all. And if you ever need additional units during your project, we can quickly bring over more porta-potties as needed.
Our Rental Service Is Eco-Friendly
Here, we understand the importance of being environmentally friendly. That's why our rental service is designed to be eco-friendly. We use sustainable materials in our products and provide clean, safe toilets for any occasion. Our services are also designed to minimize waste and reduce water consumption.
Our portable washroom units are designed to be comfortable and easy to use, but they are also designed with safety and sustainability in mind. We make sure that all of our toilets are equipped with proper ventilation systems and sturdy frames to prevent accidents while using them. Additionally, they can be easily moved from location to location without any disruption or damage caused to the environment.
We recognise the value of receiving dependable service. Because of this, we are pleased to provide our knowledge of renting portable restrooms for any occasion. Our team of experienced professionals has been providing quality rental services for over 10 years. We guarantee that each rental is handled with the utmost care and attention, ensuring that every customer is satisfied with our service. Before, during, and after each rental, we take great satisfaction in providing outstanding customer service. Any queries or complaints you may have about our services or goods can be addressed by our team at any time, day or night. Give us a call.